Biography
Created in the heart of the Canadian Rockies, the Jennifer Joan collection of luxury skincare was born to bring you the ultimate sensory experience.
 Formulated to provide you with the utmost indulgence for your skin and your senses, we want to inspire you to take your self-care ritual to the next level and embrace your skin's innate sensuous nature.
Pure, plant-based ingredients, luxurious elegance, and clean beauty are the core touchpoints that we will always stand behind.
We promise to use only the finest, synergistic ingredients that deliver maximum efficacy. Sustainably and ethically sourced from small boutique farmers from around the world, our premium organic oils are pure, safe, and of the highest therapeutic value.
Our blends are vegan, non-toxic, cruelty-free and will never contain synthetic fragrances, sulfates, glycols, parabens, petroleum, or fillers.
Each bottle is lovingly hand blended and packaged in small batches providing the highest quality and freshness that your skin deserves.
With love, enjoy.
Media Contact
For any Press Inquiries, please fill out the form below.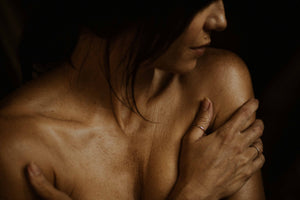 Nourish
By nourishing your skin, you also nourish your body, mind and soul, inspiring an unwavering belief in all that you are.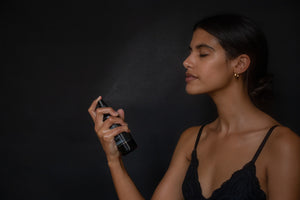 Balance
We formulate using essential, all-natural ingredients to bring balance back to your delicate skin barrier, creating a naturally glowing complexion.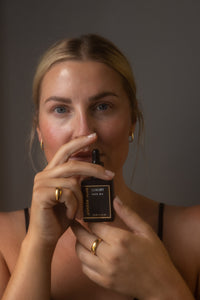 Restore
Through rituals of slow, intentional skincare practice, you restore your skin's sweet spot and reveal the beauty that was there all along.