Introducing Nude
Created for sensitive skin,
free of essential oils
Sink in, breathe deep
Slow down and put life on pause.

Enjoy the gentle luxuries that slow, intentional skincare can bring, filled with intimate practices, blushing aromas, and a sensual touch.

We ask you to sink into the experience of your skincare and savor every precious little moment within it.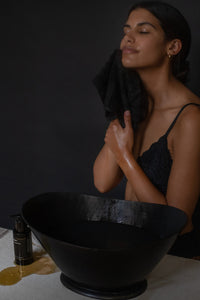 Trust Us With Your Skin
Vegan, non-toxic, clean skincare to bring intention and slow beauty to your every day
We have the best customers
My Favorite Product!

I have been faithfully using the Imperfect Skin Oil for a couple of years now and my skin is in the best shape because of it. I am a 55+ woman who has suffered from low grade acne my entire adult life. This product has been a game changer for me. I no longer have breakouts. I no longer feel the need to wear make-up. My skin is healthy and hydrated and NO ONE believes it when I tell them my age.

— 

Layne
My skin is in the best shape ever.

I'm obsessive about my skin. For the past 25 years I've used a ton of different high-end spa brands such as Skin Medica, Dermologica, Eminence, the list goes on. I can confidently say that Jennifer Joan skin care products are some of the best out there. I use the Purify cleanser, Cypress & Sage mist and the Luxury face oil. My skin is in the best shape ever, and her prices don't break my bank account. I guarantee satisfaction.

— 

Tanner
It's like a little spa treatment!

This Purify cleansing oil is AMAZING. I have dry, patchy, and acne-prone skin and this oil makes my skin feel so healthy and clean. I also think it's helped my brows and lashes grow longer and stay full. I use it to take my makeup off in the shower and I let it sit on my skin with the steam for 5 minutes. It's like a little spa treatment. Will definitely be purchasing again!

— 

Jacqueline
My breakouts have completely cleared up!

I have complicated skin. It's a frustrating combination of acne prone, aging and extremely sensitive. I've tried so many products but the Imperfect face oil is truly remarkable. My breakouts have completely cleared up and my skin looks hydrated and glowing. This is a truly amazing product!

— 

Nicole
The Luxury Face Oil is by far the best product I have ever used

Only a few drops morning and night and this has become my complete skin care regime. I could not believe the difference in my skin after only one week of use! Fine lines are diminishing and I have received so many compliments on how soft and healthy my skin looks. It truly is luxury for your skin! Amazing product, great service and such impressive packaging!

— 

Joan
After just ONE use, the acne was much less painful.

In the last few years, I've developed really painful hormonal acne, mostly on my jawline. Nothing I tried would help without some negative side effect. By the time I came across the Imperfect face oil, I really had nothing to lose. But I didn't lose. I was amazed. Nothing has worked so quickly before. This oil is truly a win for me and my skin – I just wish I'd found it earlier!

— 

Yasmin
My skin has improved dramatically

I am on my second order of the Imperfect Skin Trio. I'm 74 years old with combination skin and have been dealing with enlarged pores on my nose and "orange peel" skin on my chin area for what must be decades! My pores are barely visible on my nose and the skin on my chin is much smoother. Overall my complexion is more even and feels so smooth. I'm a convert! And did I mention that the scent is lovely?

— 

Mary-Lynn
Highly recommend this oil!

I have very dry, fair, mature skin. Jennifer Joan Luxury face oil is the finest skin moisturizer I have ever used. You will love this product and become a "lifer" as I have.

— 

Gayle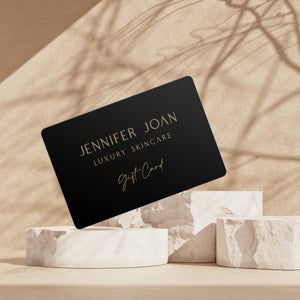 GIFT CARDS
Share your skincare secret with your friends and family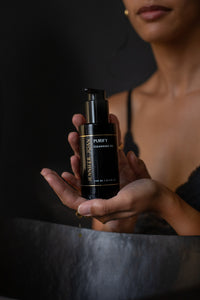 FREE SHIPPING
Free shipping over $100 anywhere in Canada & US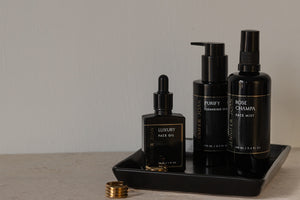 FREE RETURNS
Returns within 30 days receive a full refund